About Us
We are the Caribbean's most fun obstacle course event since 2013. Funstacle Masters is a 5k run & walk event where you can either master the fun or the obstacles.
Various challenging yet fun obstacles are placed along the route, which makes reaching for the finish line an enjoyable and unforgettable experience, GUARANTEED!
Over the past years, Funstacle Masters has grown into a dynamic team of young and creative entrepreneurs & professionals across Aruba, Bonaire & Curaçao that aims at:
Promoting a healthy lifestyle by inspiring the island communities to become more involved in sports and healthy activities.
Motivating cooperation and promoting communication & trust through means of team building activities
activities.
Giving back to the good cause.
Having fun & laughter, ALWAYS. Private Event
Funstacle Masters has so much more to offer. Let us create your customized Funstacle Masters for your corporate, school, family or friends events. Great for teambuilding, extracurricular activity or any other occasion. Interested? Please fill in the form for more information.
Joseandro Chiquito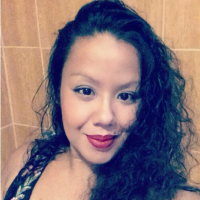 Rosangela Leon Martinez
Event Coordinator Aruba
Rosangela Leon Martinez